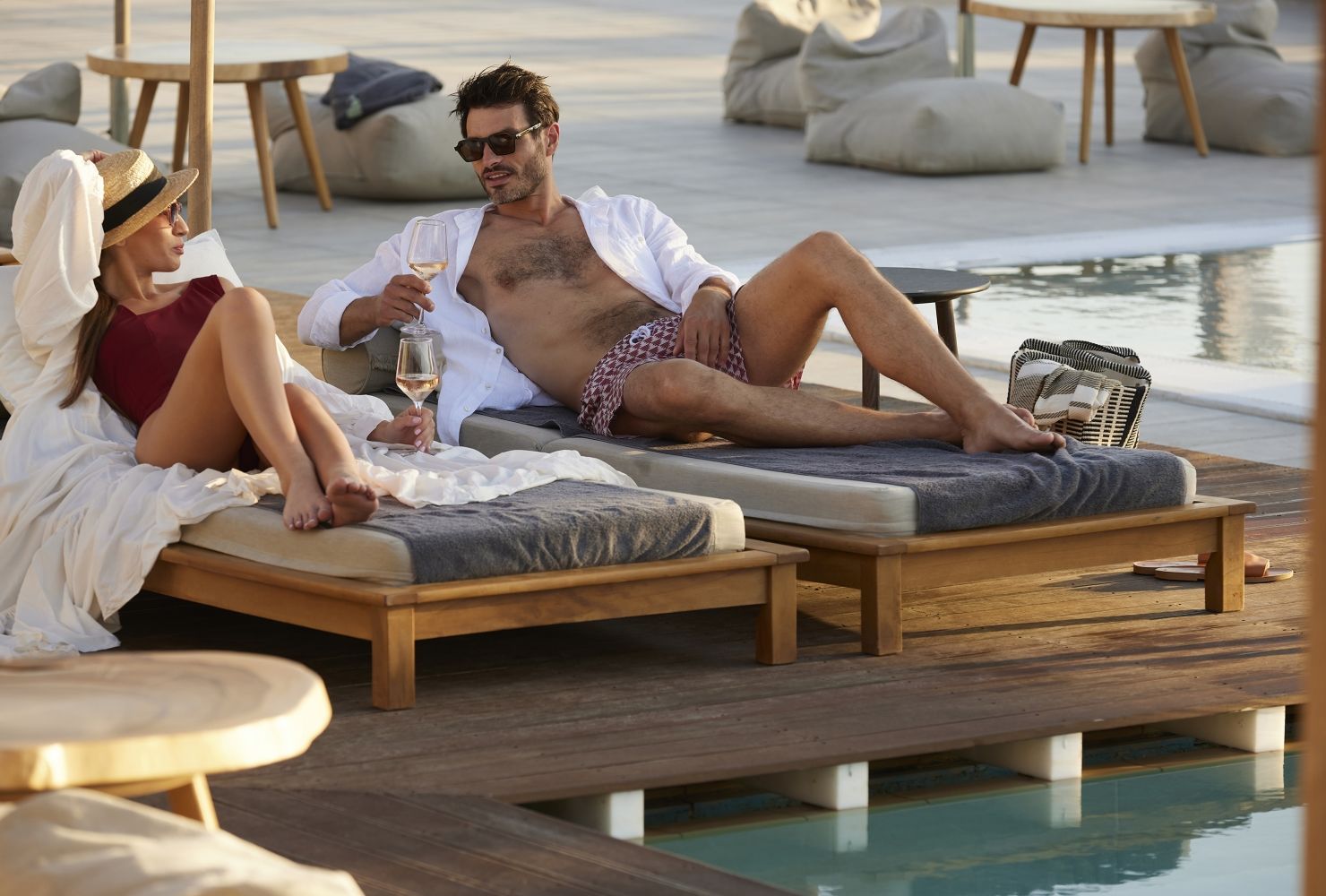 Outdoor living at its best.
Open all day long, from 10:00 am to 00:30 pm, 'Naked Star' is the place to go for a refreshing smoothie, mid-afternoon coffee, or pre-dinner cocktail.
Set right by the pool with stunning views of the Aegean Sea, 'Naked Star' is the perfect place to chill out while the kids have fun splashing around in the pool, chat with your friends to plan the day ahead, or laugh over yesterday's antics, or enjoy your favourite beverage while listening to the gentle breeze rustling through the palm trees.
Capture that holiday feeling - Try a new cocktail or smoothie every day and when it gets too warm, dive into the pool to cool off and swim a few lengths to stretch your muscles.
Read more
Less