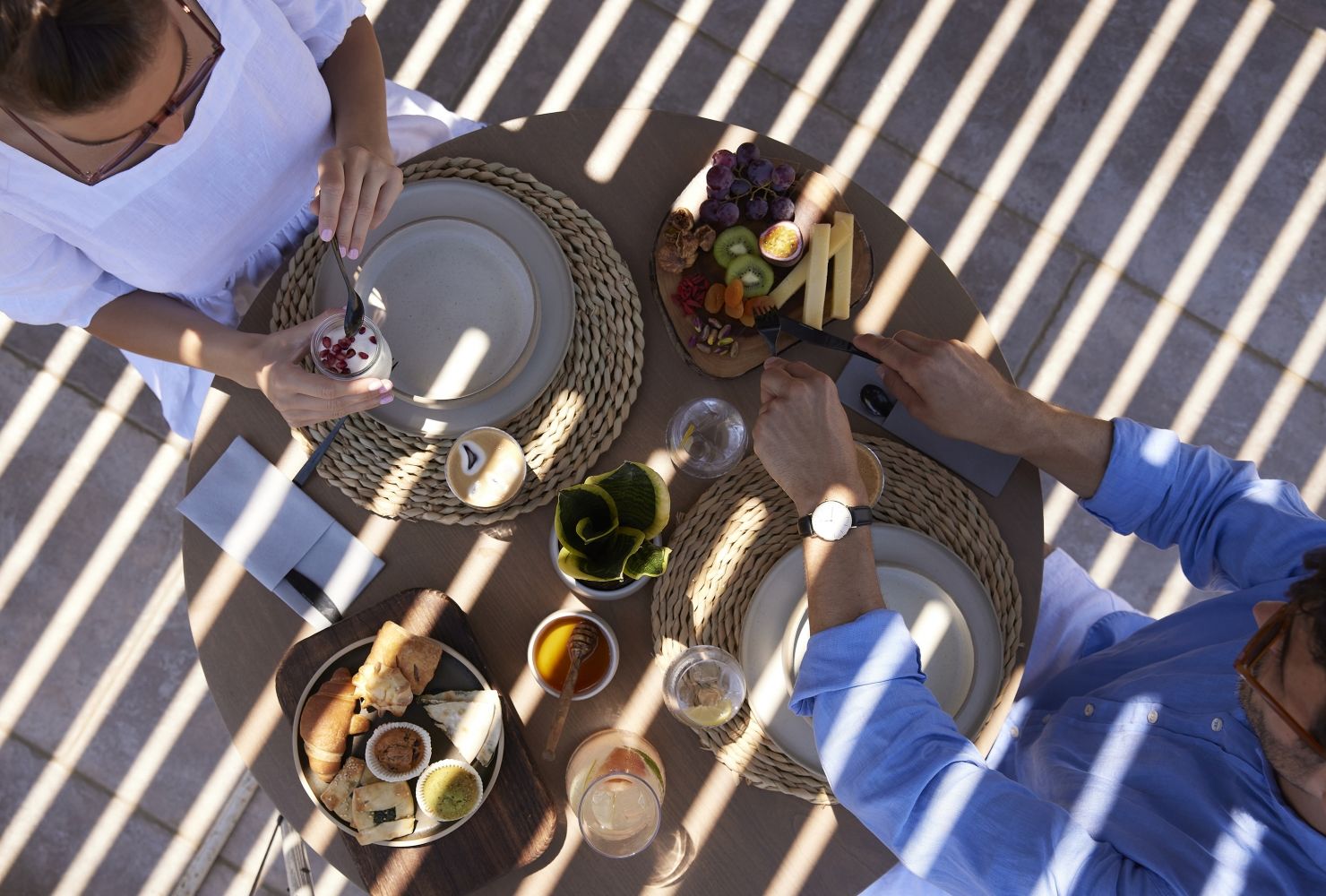 Matter Main Restaurant
Our main restaurant 'Matter' serves great food throughout the day, prepared with fresh, local produce in a welcoming environment of casual sophistication.
Breakfast is a sensational affair – choose from a traditional cooked breakfast, a continental breakfast or visit our popular Cretan breakfast station. If you're feeling decadent, try a little bit of everything!
Matter main restaurant honours Cretan products which are renowned worldwide for their great taste and health benefits like yoghurt, honey and extra-virgin olive oil.
With new dishes featured every day, our Chefs can prepare a dish of your choice from the available ingredients, rest assured you'll be spoilt for choice every single time.
Read more
Less